Back for part 2! Here is a quick look for Jazz fans or NBA fans of some intriguing names to consider with these picks. The purpose for the expanded look, the Jazz are winning! They are winning more games than expected and the are hitting a soft stretch in the schedule through the month of January. So I figure Jazz fans ought to be aware of some of the possible picks at the tail end of the lottery. Lets take a look....
Noah Vonleh- 6'10" 242 lbs 7'4" wing span Freshman Center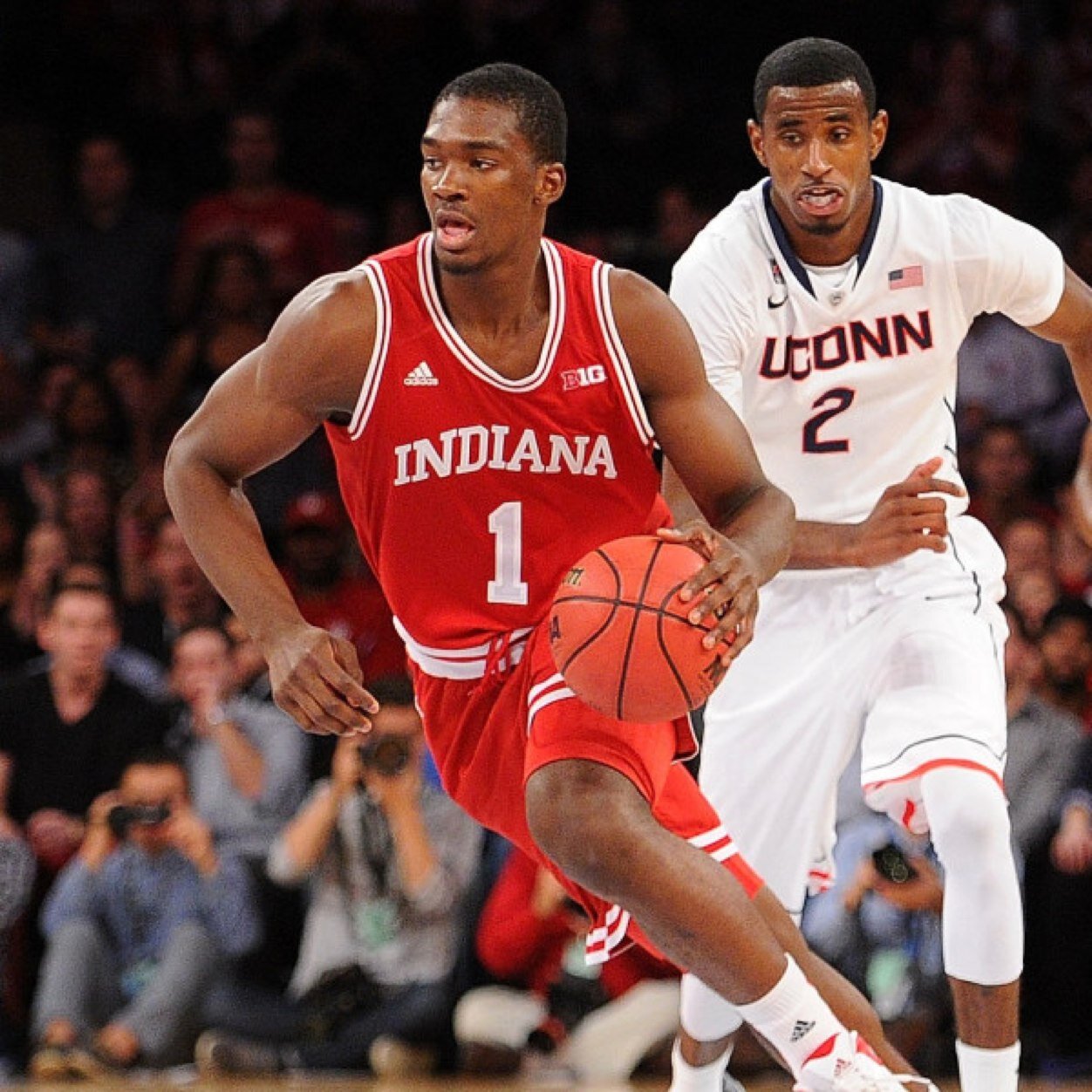 I have watched a couple of Indiana games and the one thing I noticed was how long they are. If that is the only thing that stood out to me, that is exactly what the scouts are saying about Noah. He has all the tools to be an absolute star, but is still trying to find himself. He seems to be a quiet shy kid who likes to play basketball. So far this season, he is averaging 12.3 pts 9.5 rebs 1stl 1blk a game. His last game against Illinois he posted 16 pts 9 rebs 4 blks 2 stls and was 2-3 from 3. You have to love his length and ability to defend multiple positions. When this kid realizes how good he is, he should have a problem filling that expectation of star.
http://www.draftexpress.com/profile/Noah-Vonleh-6471/
http://www.nbadraft.net/players/noah-vonleh
Rodney Hood- 6'8" 201 lbs Sophomore Small Forward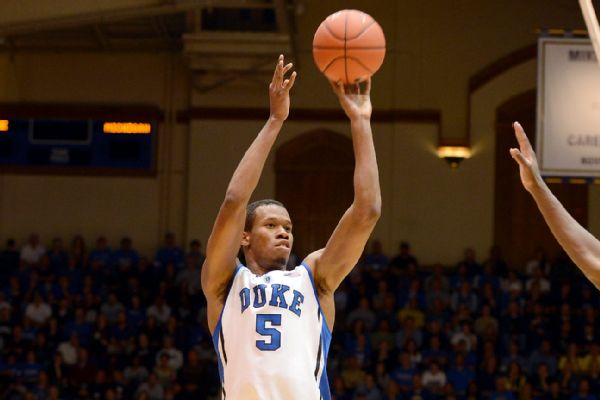 Batman has Robin....Jabari Parker has Rodney Hood. Rodney Hood has been the perfect fit along side Duke's phenomenal freshman. Hood is a "do it all" small forward. He has a good handle, great athleticism, a solid shooting stroke. But the thing that may be the most overlooked is his ability to defend. He has the lateral quickness to guard most shooting guards and the size and strength to guard the small forwards. On the season, Hood is averaging 17.2 pts 5 rebs 2 ast. He has also had five 20+ point games this season.
http://www.draftexpress.com/profile/Rodney-Hood-5723/
http://www.nbadraft.net/players/rodney-hood
Wayne Selden- 6'6" 223 lbs 6'10 wing span Freshman Shooting Guard
Wayne Selden is another star freshman on the Kansas Jayhawk squad full of super freshman. Selden is the most overlooked of the bunch, but according to Coach Self, has been the most impressive of the bunch in practice and the hardest worker. Yeah its practice, so he needs to perform in real games. Selden is a physical specimen for a freshman. He is a man! He has excellent athleticism and length. He is a southpaw which does give him a bit of an advantage. On the season, Selden is averaging 8.7 pts 2.9 rebs 2.3 ast. Looking at Selden, his size athleticism and game, may be better suited for the pro game. Strange hunch tells me he will be a better pro than college player.
http://www.draftexpress.com/profile/Wayne-Selden-6473/
http://www.nbadraft.net/players/wayne-selden
Looking at these 3 prospects Noah Vonleh has the most potential or highest ceiling. If Vonleh does not fulfill that potential, Selden may then be the best prospect of the 3. Picking an of these 3 will not hurt your team as all will be solid peices/NBA rotation players. Stay tuned....Will highlight more prospect soon!