Wow, its been far too long! The Utah Jazz have 5 games left in this "season of discovery" and to be honest I don't think those last 5 games can come soon enough! As the season comes to a close, I am not going to look back at what is or what could have been but want to look forward to the future. In doing so, Jazz fans (myself included) are going to have to accept change.
Change is never easy and can be down right painful at times. With that said, change is a necessity that must occur for this team fulfill its lofty expectations. Change must occur for this franchise to reclaim its position as a model franchise in the NBA. Change must happen and I am coming to grips with that.
As the season has progressed I have watched every single game. I have endured beat downs, like the one Golden State gave them yesterday. I have enjoyed seeing this team pull off wins that they weren't supposed to get. I have watched them pull out close games at the end that they tried to give away. But at the end of the day, its just not good enough. This team is not good enough. This coaching staff is not good enough.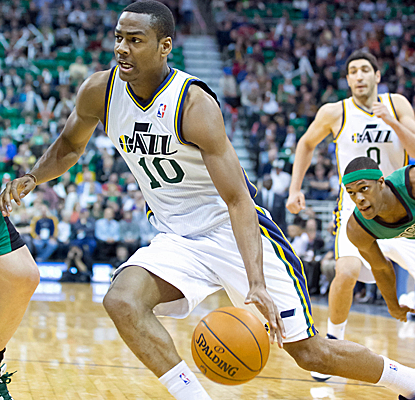 Moving in to the off-season, there will be a number of "rip the band-aid off" moments. Ty Corbin, a great guy, a good player development guy, may not be back with this ball club, and I am okay with that. There are a number of Jazz fans that feel Ty should be back and can be anchor or stabilizing force going forward. If that is the decision that the front office makes, I am okay with that also.
The hardest thing for me to swallow will be the loss of players that I feel will be good NBA player or valuable pieces to this squad, but will likely not be back. This goes from top to bottom, vets like Richard Jefferson and Marvin Williams. Two guys who's value to this team can not be overstated. They have been the consummate professionals and have taught young players like Gordon and Alec what it takes to be successful. Both players at seasons end are unrestricted free-agents and have every right to look for "greener pastures" I wish them the best.
This also includes players that were considered to be the "young core" or the core going forward. Gordon Hayward will be a restricted free-agent and will likely see plenty of money thrown his way. Alec Burks and Enes Kanter will both be up for extensions to their rookie deals. Neither guaranteed to get an extension. Guys like Ian Clark, Malcom Thomas, Diante Garrett, some of whom never seemed to get a shot to show what they could do, all with a team option that may not be picked up.
All of these possible changes and really only one guarantee, Derrick Favors. The lone center piece and building block that this team likely will not see changed. I have been pleased with Favors progress on the offensive side of the ball. He has put in a lot of work there and still has a considerable amount of room to grow. I would like to have seen more intensity and better rebounding numbers from Derrick but I think those will increase with time and understanding of the game.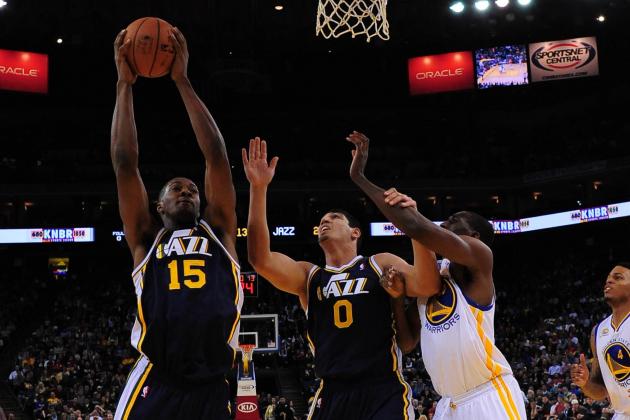 Lastly, I would also like to have seen Derrick and Enes develop more together as a pair. I have been a strong believer that these two could play together and could be a force in the front court for years to come. Now I am starting to wonder if that will ever happen. I also am wondering if in fact, it should happen. Maybe this team would be better with someone else paired along side Derrick. Maybe this team would be better with Favors and Gobert as the young front court of the future, I don't know....
What I do know is changes are sure to come this off-season. Players and coaches will come and go. This team may actually be worse next year than they have been this year. All these possibilities will be hard to swallow, but they are all a necessary step in restoring one of the NBA's model franchises.