The Utah Jazz are coming off another road win Wednesday night in Orlando. It was a career night for Trey Burke as he finished with 30 pts, 7 rebs and 8 assists. The Jazz look to keep the momentum going as they take on the "Jazz of the South" the 14-12 Atlanta Hawks. The Hawks have 3 former Jazz players on their roster. Kyle Korver, Paul Milsap and Demarre Carroll, so we have a bit of a Jazz reunion on our hands.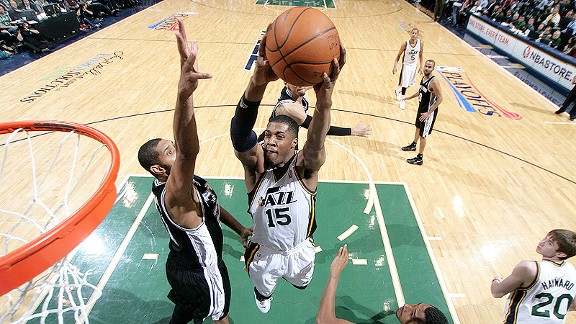 Tonight's game has match-ups across the board. Trey Burke vs Jeff Teague, Marvin Williams vs Paul Milsap, Derrick Favors vs Al Horford. I will be interested in Burke vs Teague and Williams vs Milsap match-ups particularly. Can Trey follow up with a solid outing after having career highs? This match-up for Trey is a favorable match-up. Both players are similar in size (Teague 6'2") as well as being extremely quick. I think I would have to give Trey an advantage when it comes to shooting the ball. Trey's mid-range game is really good and he is really developing that floater. Teague shoots 40.6% from the field and seems to be more of a volume type scorer or shooter.
The match-up of Williams vs Milsap will be very interesting. There were a number of Jazz fans that felt if any player was coming back from last seasons roster, it was Milsap. The Jazz chose to go a different direction. Milsap has always been a player that goes out to prove a point. He has done so against the likes of Blake Griffin, Kevin Love, Carlos Boozer etc...Look for Paul to try to stick it to the Jazz. I believe Marvin has the quickness to stay in front of Paul and take him off the dribble as well. Look for Milsap to work the post game and see if he has an advantage on Marvin there. I'm not so sure he does. Marvin has done a pretty good job defending other teams power forwards in the post. The only place that Milsap may get the best of Marvin would be on the boards. I have notice that Williams has had to do a fair amount of "face guarding:" on the defensive boards. That means that other guys (Hayward, Burke, Burks) will need to help on the boards and team rebound.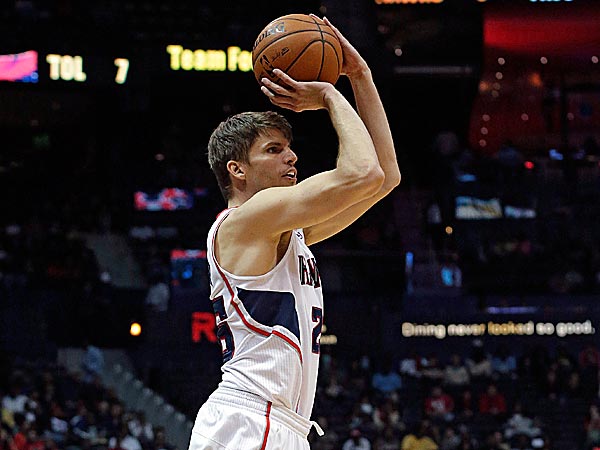 Lastly, the Jazz need to watch out for Kyle Korver. Korver is shooting 50% from the field and 51% from the 3! Oh and he is still riding a 95 consecutive games with a 3 pointer made streak! Longest streak in NBA history! Korver is on fire and the Jazz will need to run him off that 3 point line forcing him to shoot the mid-range jumper.
Tonight's game should be a fun one. I have really enjoyed the development of the team, from the staff to players. David Locke radio voice of the Utah Jazz, wrote a piece yesterday on the development of players and integration of Ipad's in coaching and being used on the bench. If you have not checked it out, do! Its a great piece and you can see how it is benefiting the players as well as the coaches. You can check it out at
http://weareutahjazz.com/lockedonjazz/category/insider/
GO JAZZ!
http://www.nba.com/gamenotes/hawks.pdf
http://www.nba.com/gamenotes/jazz.pdf